Video Resources Bodywisdom School
Resources & Links
Pregnancy Thai massage
01:47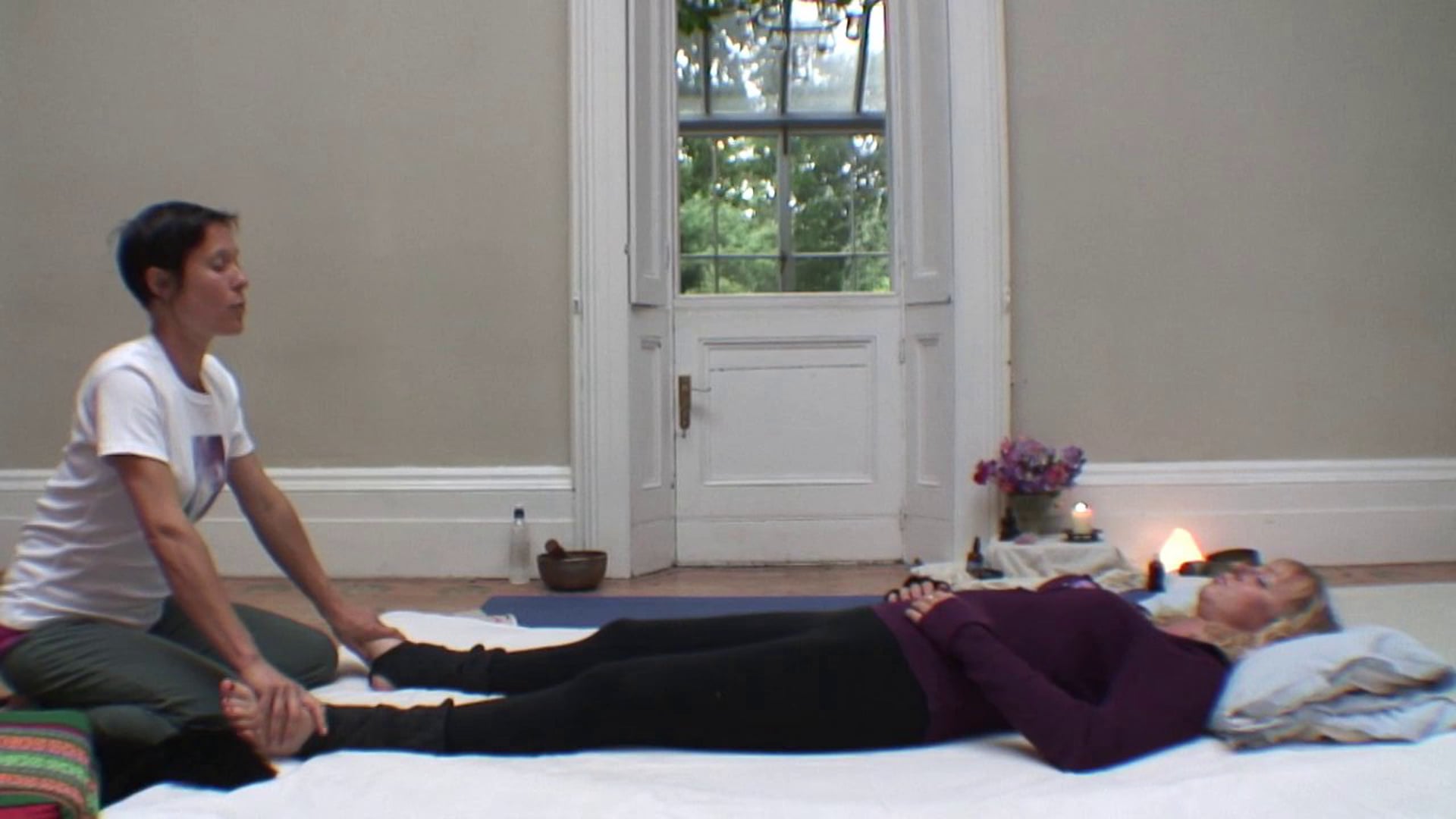 Bodywisdom Thai Massage Tutorial - Part 1 Feet
12:54
Treating Frozen Shoulder
05:45
Additional Online Resources
Full Body Massage Teaching Videos
​
The teachings of Thai Yoga Massage are based in a spiritual tradition and so, in this spirit, we have created teaching videos of how to give a full body massage that that are available for a donation. We give all proceeds to support the vital work done by Medecins Sans Frontieres (Doctors without Borders).

Please visit the JUST GIVING page to make your generous donation to MSF. You will then receive an email acknowledgement from us with the access code for the videos.
Videos available for just one donation:
TUTORIAL 1 FEET - free to view: see our videos above
TUTORIAL 2 LEG LINES (SEN)
TUTORIAL 3 SINGLE LEGS
TUTORIAL 4 DOUBLE LEGS
TUTORIAL 5 ABDOMEN, CHEST, ARMS & HANDS
TUTORIAL 6 SIDE POSITION
TUTORIAL 7 BACK OF THE BODY
TUTORIAL 8 SEATED POSITION
TUTORIAL 9 HEAD, NECK & FACE

Why Medecins Sans Frontieres?
When we live a peaceful country, we are privileged to have the space to explore our well-being to the full and have the freedom to develop ourselves physically, emotionally and spiritually with the tremendous teachers and resources available to us, because our basic needs are covered. Those caught in the midst of war and conflict do not have these basic resources, so it feels important that we share some of our abundance with those seeking to redress this imbalance.
Useful Links
​
Thai Massage Teachers & Schools Worldwide
​
www.bodywisdom.org.uk - Bodywisdom School in the UK is our sister company and we share resources, events and teachers.
​
www.asokananda.com - Founded by our teacher, Asokananda, The Sunshine Network is our umbrella organisation. Here, you will find a list of all authorised Sunshine Network teachers worldwide, and a list of all the courses taught in the Lahu village in Northern Thailand.
​
www.thaihealingalliance.com - International Umbrella organisation requiring a high standard of accreditation and education for teachers & practitioners worldwide.

www.sunshine-masssage-school.com - Beginners courses and advanced training in Chiang Mai, Thailand.

www.thaimassage.gr - Sunshine House, Greece - beginners & advanced courses and related workshops.

www.thaitraditionalyogamassage.com - Feliclity Keebaugh teaches Advanced Asian Anatomy & Deep Abdominal Work worldwide.

www.roberthenderson.info - Thai Energy Massage. International workshop leader.
​
www.lulyani.com - David teaches Osteothai courses worldwide.
​
​
​
Menopause and Midlife Support
your midlife matters